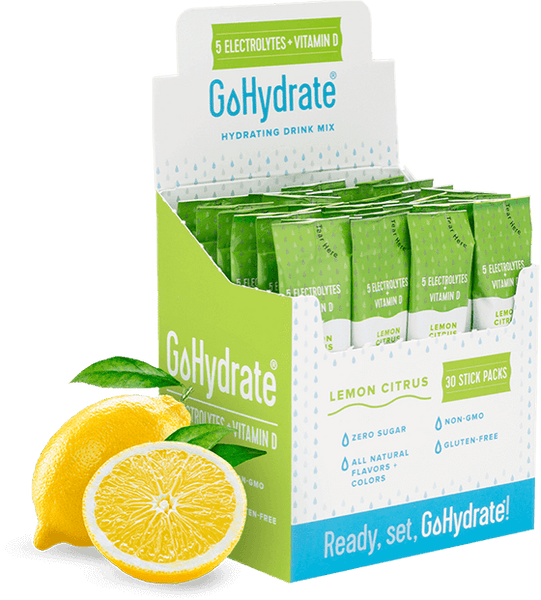 How it Works
Staying hydrated has never been easier! We offer monthly subscriptions for all our products that deliver right to your door.
The best part? Each subscription receives 20% off for EVERY order. That's right, 20% off to keep you hydrated.
Visit any product listing and choose the option to "subscribe and save".
Absolutely! Once you've subscribed, login to your account and click "swap flavor". Additionally, email contact@drinkgohydrate.com BEFORE your order ships to swap.
Yes. All subscribers must agree to our 3 month minimum. After that, you may cancel at any time.
Great question! Your order will ship on the same day each month. If your first order was on May 1st, you order will ship on the 1st of each consecutive month.
Once your order has shipped, you will be emailed a tracking number. Orders typically take 5-10 business days.
We ship via DHL that delivers to your local post office for last mile delivery to your door.
All of our subscriptions are already 20% off. You cannot combine this with any other promotional code.
We know life happens and sometimes you need to cancel. After your initial 3 months, you may cancel via your member account OR by emailing contact@drinkgohydrate.com 72 hours in advance of your next scheduled shipment.

We charge a flat rate of $4 per order in the USA and $20 per order in Canada.